Paper Clips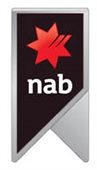 Biz Paper Clips can be supplied in a number of different shapes styles.
250 min qty
Promo Paper Clip Dispensers include a variety of coloured paper clips
250 min qty
Handy Paper Clip Cubes can be printed on the base or cap
150 min qty
Printed paper clips are an office necessity. It's as simples as that. Sometimes it's best to invest in promotional products that you know will be used for a long time to come. The packaging and holders that are on display below can all be customised to suit your company's logo or branding message. The big varieties of printed paper clip products below will ensure that your company can get the exact type of promotional product you need!