Why No One Can Compete With Pens Only...
Pens

It's no secret we specialise in selling promotional pens at oustanding rates and with unbeatable service. We have one of the biggest ranges of printed pens in Australia so your company is sure to find their needs met with us.
Pencils

Sometimes a pen just won't cut it. We're all prone to error and a good ol' fashion pencil is what we all need every now and then. Lucky for you we have a very inclusive range of promotional pencils with prices so cheap we're almost giving them away.
Stationery

We don't just stop at writing instruments, we also have a great collection promotional stationery to go along with your pen/pencil orders. Notepads, pen holders & rulers are just the beginning of our massive range. Shall we get started?
The Premium Supplier Of Printed Promotional Pens & Pencils In Australia
Printing logos and messages on promotional pens is our speciality. From cheap plastic to deluxe metal pens and name brand pens such as Parker and Waterman pens, we have the biggest and best range of printed pens in Australia and with promotional discounted prices on our pens you find them even cheaper.
Recently added products...
Another reason to shop with Pens Only is that we are always striving to be the most modern & up to date promotional pen website around. We're constantly adding new products to best serve our customers and will always show our top 8 recently added products right here:
Our collection also includes BiC pens, personalised pencils, conference pens, stationery gifts, highlighters, pen gift sets and novelty pens. Corporate pens don't have to be expensive and bulk pens are cheap to buy. Advertising on pens are a great idea and our selection of wide bodied plastic pens are popular for their large print area. Personalised pens make good sense for cheap promotional products so pick one of our branded pens for your next promotion.
Our Best Selling Promotional Pens
Choose from some of our popular promotional pens below, selected from our enormous range.
Looking for a WOW factor? How about our executive pens section where we have Parker Jotter pens in rollerball, ballpoint or pencil or choose from their Parker New Sonnet, Latitude and Insignia pens. We can engrave all our Parker pens for a lasting promotional message or maybe you'd like to go even higher in quality and choose a fountain pen or premium Waterman pen. Whatever you choose, these executive pens are the perfect way to express your gratitude to clients or staff. If you are looking for something cheaper, check out our promotional pencils or for functional conference options try our promotional neck pens.
Visit Our Promotional Friends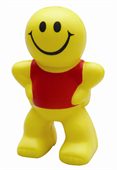 Stress toys are hugely popular promotional gifts & we can personalise with quality custom printing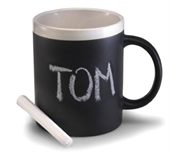 Mug Only has a huge range of beautifully designed promotional coffee mugs that can be used as give away items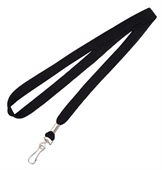 These printed lanyards have become an integral part of any seminar or trade show
Stationery supplies include branded notepads, pencil sharpeners and promotional rulers that are all functional coporate products with great personalised branding areas. Desk clocks can be a rewarding gift, and we have a great range including clock pen holders that will help keep your company logo in front of your clients all day long.
Our enormous selection of custom printed pens and pencils is easy to choose from, especially with such novelty pens as our flashing light pen or our maze pen that will give them hours of fun. We also have a variety of gold and silver trim pens, ergonomic and environmentally friendly pens made from recycled cardboard.
Besides our excellent choice of both plastic and metal pens, you can also choose from 1000's of other promotional products and promotional gifts through our network of promotional products sites. Visit our main promotional products website for other conference giveaways. Here you will not only find our entire range of pens but you will also find plenty of other corporate gift items and promotional ideas. If its corporate apparel that you are after, why not browse of our extensive range of mens and womens custom polo shirts where you can complete the ultimate promotional gift.
We can customise your promotional pens with pad printing or laser engraving and have it shipped to anywhere in Australia including all major cities such as Sydney, Melbourne, Brisbane, Perth, Adelaide and Hobart.
Latest Articles from PensOnly