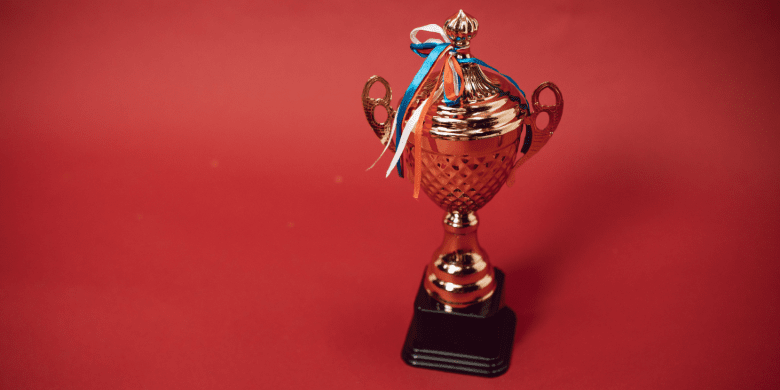 21 April, 2022
The Pen Is The Mightiest Of Promotional Products
Okay, so we are pinching our title from the pen is mightier than the sword, with a modern-day twist, but when it comes to promotional products, custom printed pens are the true leaders. Just take a look at your desk right now. I will guarantee you that if you have any pens, some will be branded either with a company name or at least the brand of pen you are using. We might be a little biased, but we do believe promotional pens offer great value and loads of advertising opportunities. There are stacks of reasons why this is so, but some of the more compelling ones are below.
1. Reach A Large Audience For Minimal Cost: When it comes to cost, there aren't many things better on a cost for value proposition. Buying locally printed pens in bulk, you can pick them up for around $0.40 if you are purchasing a few thousand. Ramp that up to 10,000 pieces and get them produced overseas and you can be looking at $0.25 or cheaper. This makes them very affordable to give out in bulk quantities. Reaching an audience of 10,000 people for a cost of $2,500 makes sense to us, especially when the pen will be used for at least a couple of years and in its lifetime, it might go through the hands of numerous people, giving you a fantastic ROI.
2. Easy To Customise: Pens are very flexible when it comes to customising with a branded logo or message. The cheapest is pad printing where the ink is directly applied to the pen through a silicone pad. The print is crisp and clear, especially if you get good contrast such as a white barrel pen and then print a bold dark colour such as black or navy blue. You can then move on to direct digital printing. This is a great way to brand because it allows you to do full-colour graphics. Ten years ago you would not touch this technology, as the print used to be very grainy and low quality. Nowadays, it has improved tremendously and you get great print results.
3. Easy To Distribute: Go grab 1,000 mugs and pop them in the back of your car to take to a trade show. Try moving those cartons to your booth and find room for them. Not easy, right? Then get 1,000 pens. It's one box for the car, one box to carry to your booth and one box to slide under a table. Pens are a great item because they are so easy to distribute and don't take up a lot of room. They are also perfect for mail-out campaigns. Don't waste your money sending out brochures to mailboxes. Odds are people will take one glance (if you are lucky) and then throw it in the bin. Give them a reason to either hold onto the brochure or to still get your company name in front of them. Insert a free pen. People might throw out the brochure, but they won't throw out a pen – guaranteed. Just make sure either your website or what you do is printed on the pen. This way, even if they don't use your services immediately, they'll be reminded of your company every time they use it.
4. Variety: One thing we can definitely say about pens – there are 1,000's styles available. There is absolutely a pen for all occasions, whether they are traditional shapes or novelty shapes that can be used to target a certain demographic. Colours abound, so there is no issue about matching to your corporate colours and with things such as transparent colours, rubber grips, plunge or twist-action, chrome trims, printed clips, etc, there is an abundance of customisation options you just won't find with other products.
There is such great value in promotional pens, they really are the best. If you are thinking of using them as part of your marketing merchandise, we would love to help you out. Just send us an email, or give us a call and let us know what you are looking for and one of our sales team will be onto it right away.
The Pens Only Team